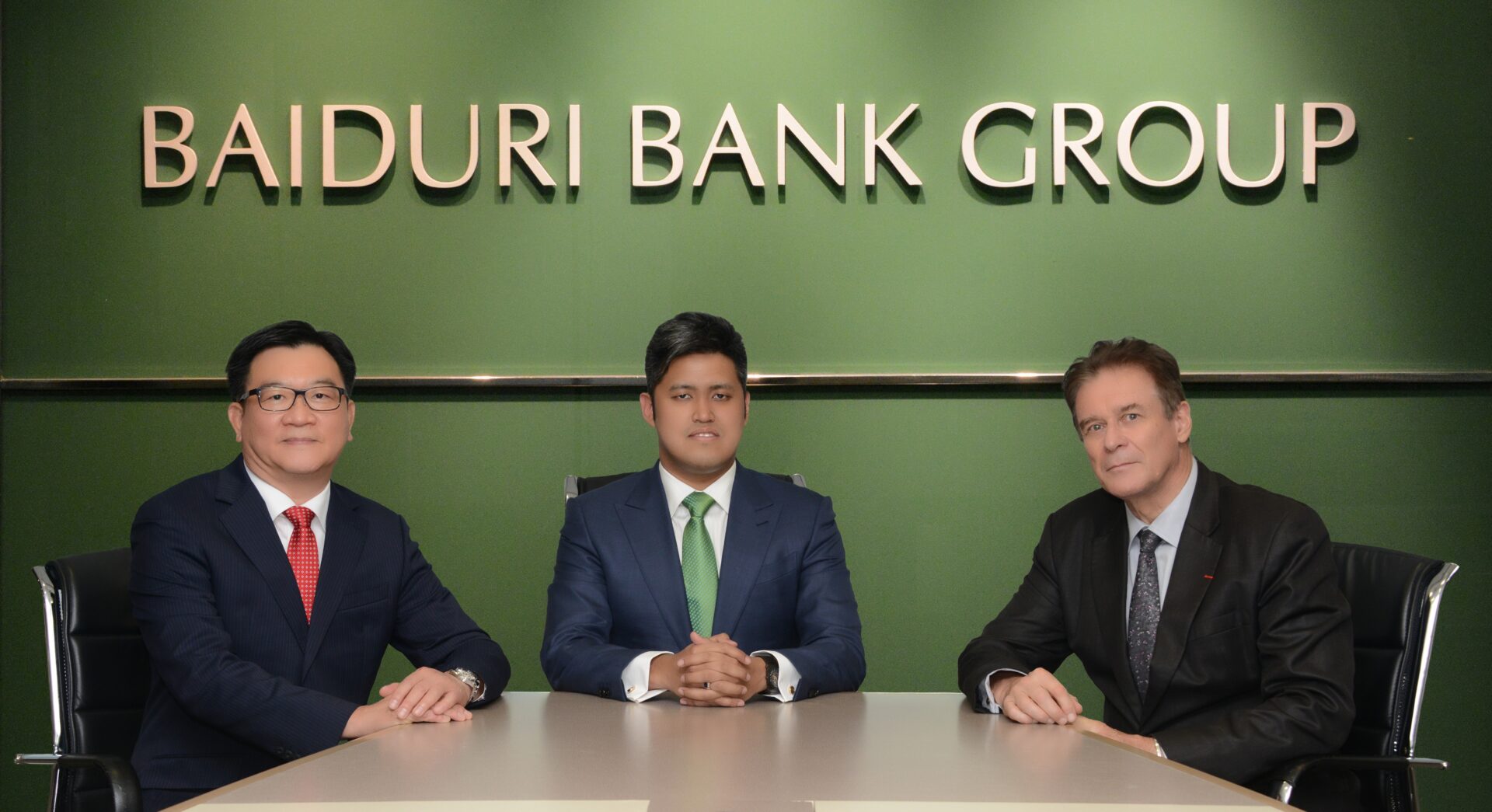 Baiduri Bank, the largest conventional bank in Brunei Darussalam has announced the appointment of Mr. Ti Eng Hui as CEO of the bank and the appointment of Mr. Pierre Imhof who is retiring as CEO, to the bank's board of directors. Both appointments are with effect from 1st April 2019.
Mr. Ti Eng Hui, a Brunei citizen, has over thirty years of banking experience including stints at Citibank and Standard Chartered Bank. He has been with Baiduri Bank for the last 20 years during which he held a number of key management positions including serving as Deputy CEO of the bank in the last five years. Mr. Ti is an alumnus of the University of Toronto where he graduated with a Bachelor of Science degree in Computer Science and Economics in 1985 and Oxford University where he recently completed the Advanced Management and Leadership Programme.
Mr. Pierre Imhof who is retiring as the bank CEO, led Baiduri Bank during a period of significant growth which saw Baiduri Bank becoming Brunei's largest conventional bank with a rating by international rating agency, Standard and Poor's of 'BBB+/A-2' with Stable Outlook. During this period, the bank won numerous accolades including Bank of the Year in Brunei awarded by The Banker magazine, UK, thirteen times.
YAM Pengiran Muda Dr. Abdul Fattaah, Chairman of the board of directors of Baiduri Bank said, "The board of Baiduri Bank wishes to acknowledge the significant contributions of Mr. Pierre Imhof to Baiduri Bank's development. We are pleased that the bank will continue to benefit from his international experience and knowledge as he joins the board following his retirement as CEO.
At the same time, we are pleased to welcome Mr. Ti Eng Hui who is one of the country's most experienced local bankers as the next CEO of the Bank. I am confident that these appointments and the support of the bank's excellent management team will further strengthen Baiduri Bank's position as Brunei's largest conventional bank and the bank of choice for our customers".