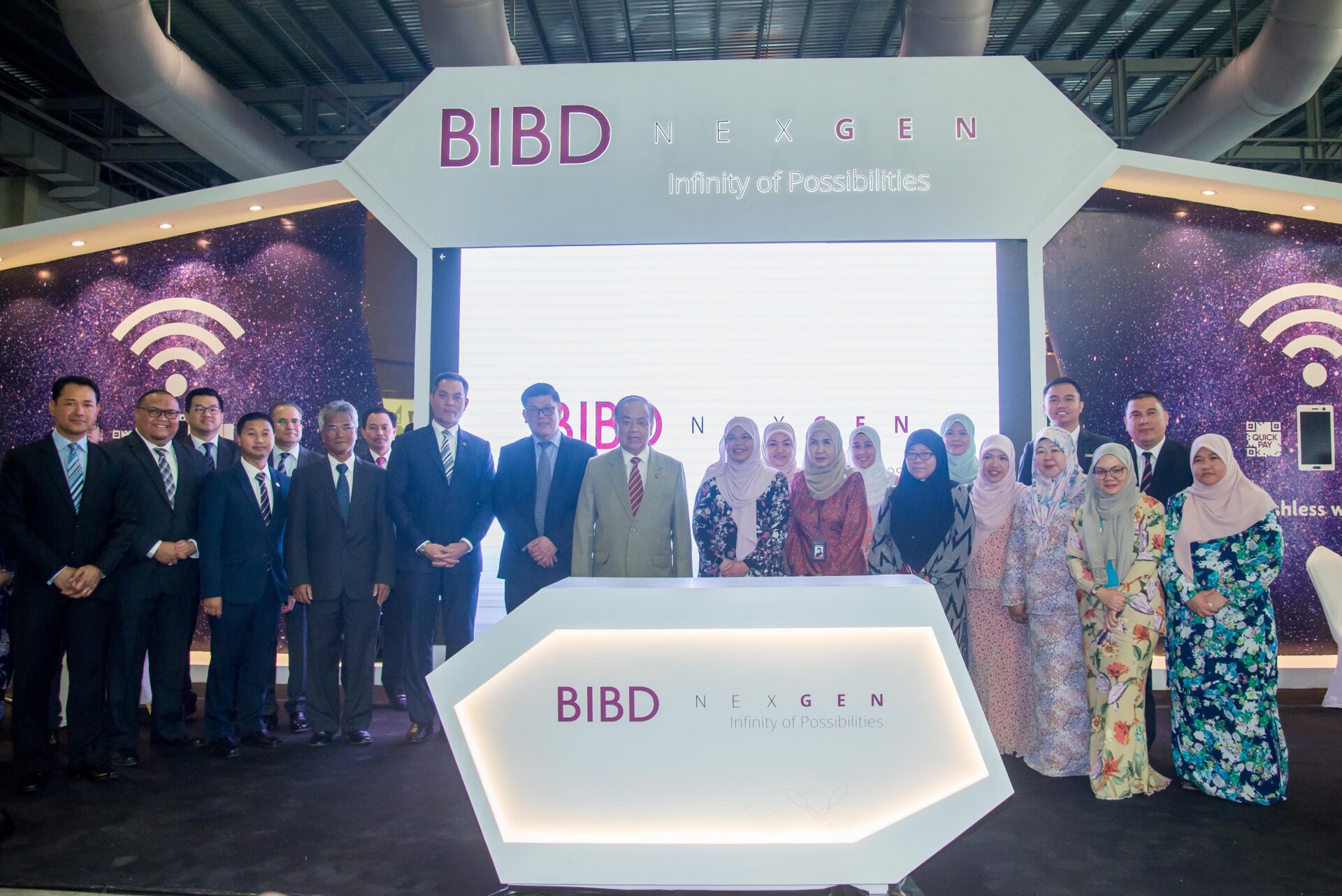 BIBD today officially launched its MSME Current Account at the MSME Festival at the BRIDEX International Conference Centre, which will be held until the 31st of March 2019. The MSME Current Account had been introduced to the public since January 2018. BIBD MSME Current Account welcomes sole proprietorships and partnership, start-ups or companies that have been operating for ten years and below with its accommodating feature of opening and minimum daily balance B$50. However, the account opening parties must include the business owners themselves. This will focus on including more entrepreneurs to better understand and manage their business financials and also banking requirements. This will further reduce the challenges to entry into the business sector, whilst empower local businesses to take control of their capabilities to maximise their growth potential. The minimum opening of B$50 for MSME accounts is also hoped to ease businesses in maintaining and managing their business costs and finances via a business account that will also facilitate towards their business transactional requirements.
BIBD Head of Corporate Banking, Yang Mulia Koh Swam Sing commented on the recent success of BIBD's MSME Current Account, "Acceptance from the business community is very encouraging. Start-ups and emerging companies began to understand the importance of having a business account from day one of their businesses. This is a testament to the growing efforts undertaken by both public and private sectors in a whole of nation approach to create a more dynamic and sustainable economy. Together with MSME current account, clients are entitled to enrol for online banking services BIBD BizNet and our latest electronic payment platform BIBD QuickPay."
BIBD Deputy Managing Director Yang Mulia Hjh Noraini binti Haji Sulaiman also echoed this sentiment, "Alhamdulillah, our combined efforts for a whole of nation approach with government bodies and other private institutions seeking to support national strategies to generate economic activity beyond the oil and gas industry has also resulted in the improvement in the ease of doing business in Brunei Darussalam. This serves as a strong foundation that will, in shaa Allah, create more opportunities, facilitate the inflow of FDI and create opportunities that will also impact the economy such as in employment and growth of the business ecosystem and climate."
Along with the further implementation of the BIBD NEXGEN platform via the introduction of BIBD's branchless banking concept, BIBD seeks to close the gap on segments that are underserved and unbanked, especially within the retail and MSME sector. This will also de-cash the economy with digital payments that are secure, innovative and documented, creating a robust local digital payment ecosystem. These efforts are also in line with Brunei Darussalam's smart nation initiatives and AMBD's digital roadmap which encourages the digital payment ecosystem to embrace digital transformation that provides benefits to both users and Payment Service Providers. BIBD's branchless banking supports this transition with migrating traditional payments and sharing its innovative digital payment infrastructure with other traditionally non-payment service providers, even beyond the banking sector, to enable other payment models to empower customers with a wider choice of payment alternatives for a richer customer experience.
Merchants or entrepreneurs wishing to know more about BIBD's MSME Current Account or the services under its BIBD NEXGEN platform may visit the BIBD booth at the MSME Festival from the 28th until the 31st of March, and partake in realising the nation's initiative towards a digital economy. For more inquiries, please call the BIBD Contact Centre at 2238181 or visit our SME360 Centers located at the BIBD Serusop and Seri Complex branches.