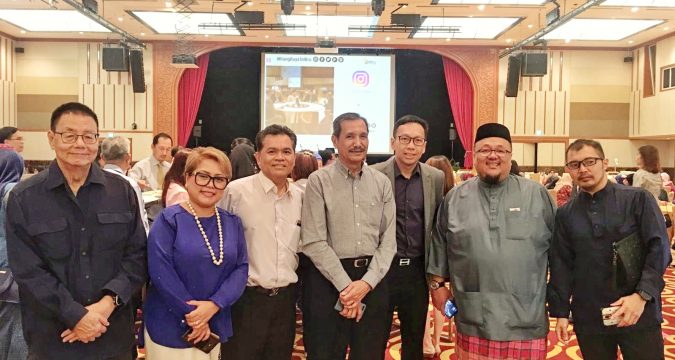 Telekom Brunei Berhad (TelBru) yesterday hosted some 1,800 corporate guests from different sectors for a Hari Raya gathering at The Empire Hotel & Country Club yesterday.
Minister of Transport and Infocommunications Dato Seri Setia Awang Abdul Mutalib bin Pehin Orang Kaya Seri Setia Dato Paduka Haji Mohd Yusof, foreign diplomats, TelBru's corporate clients, partners as well as various stakeholders from both the private and government sectors were present.
The annual gathering aimed to foster closer relations and express TelBru's appreciation to its customers and stakeholders for their patronage and support in various activities over the years.
TelBru Board of Directors alongside Telbru's team led by Interim Chief Executive Officer Ahmad Jefri bin Abdul Rahman and the company's senior management welcomed the guests.