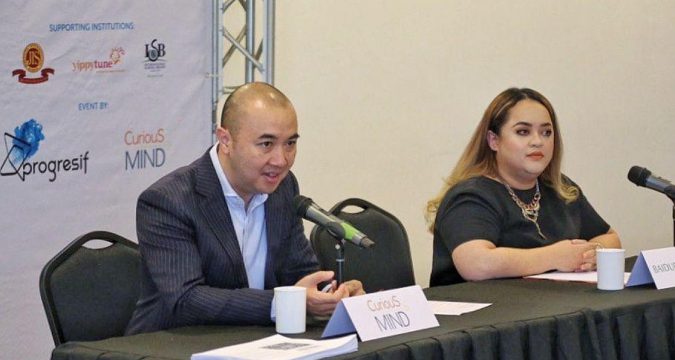 Baiduri Bank yesterday signed up as the Platinum sponsor of the Youth Empowerment Conference, announced earlier today at a press conference held at the Progresif Headquarters in Gadong.
The Youth Empowerment Conference is a two-day event, organized by Curious Minds and endorsed by Ministry of Energy, Manpower and Industry, Ministry of Culture, Youth and Sport and Ministry of Primary Resources and Tourism. Over 700 youth aged between 15 – 25 are expected to participate in the conference at JIS Arts Centre on 7th & 8th September 2019.
Under the sponsorship deal, Baiduri Bank shall be providing a total of 100 seats on complimentary basis to students from 5 tertiary education institutions namely Institute of Brunei Technical Education, Laksamana College of Business, Cosmopolitan College, International Graduate Studies College and Politeknik Brunei.
"Baiduri Bank is a great believer in investing in youth, who are leaders of tomorrow. Events such the Youth Empowerment Conference connect them to international speakers, entrepreneurs, and youth leaders. It helps them to build a network, increase their global awareness and prepare them for opportunities beyond Brunei through the use of technologies." Mr Ti Eng Hui, CEO of Baiduri Bank mentioned.
Some of the keynote speakers at the conference include Linh Do, the winner of JCI's Top 10 Young Person of the World in 2013, who worked alongside Al Gore's climate change initiative and Dr Sandy Chong, a Harvard Alumnus, Stevie Award Winner and Vice President of United Nations in Western Australia, together with KarFei Cheah, a member of the Forbes coach council.
For information about the conference the public can contact 7174286. To find out more about other CSR initiatives from the Bank, the public can visit Baiduri Bank website at www.baiduri.com. Customers may also contact the Baiduri Bank Customer Helpline at 2449666, like the official Baiduri Bank Group Facebook page or follow @baiduribank on Instagram and Twitter.