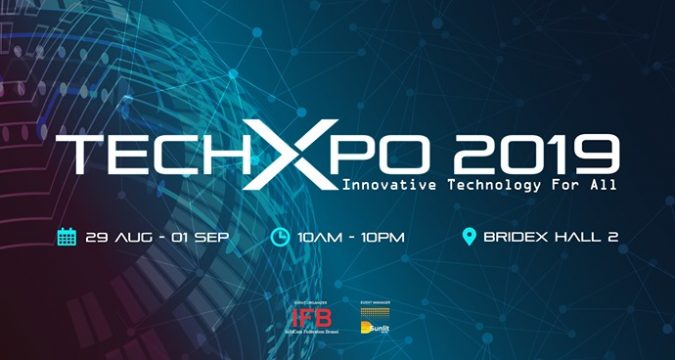 Today saw the official launching of the Brunei Technology Expo (Techxpo) 2019 at Hall 2, Bridex. Officiating the event as the Guest of Honour was, Yang Berhormat Dato Seri Setia Awang Abdul Mutalib Bin Pehin Orang Kaya Seri Setia Dato Paduka Haji Mohammad Yusof, Minister of Transport and Infocommunications.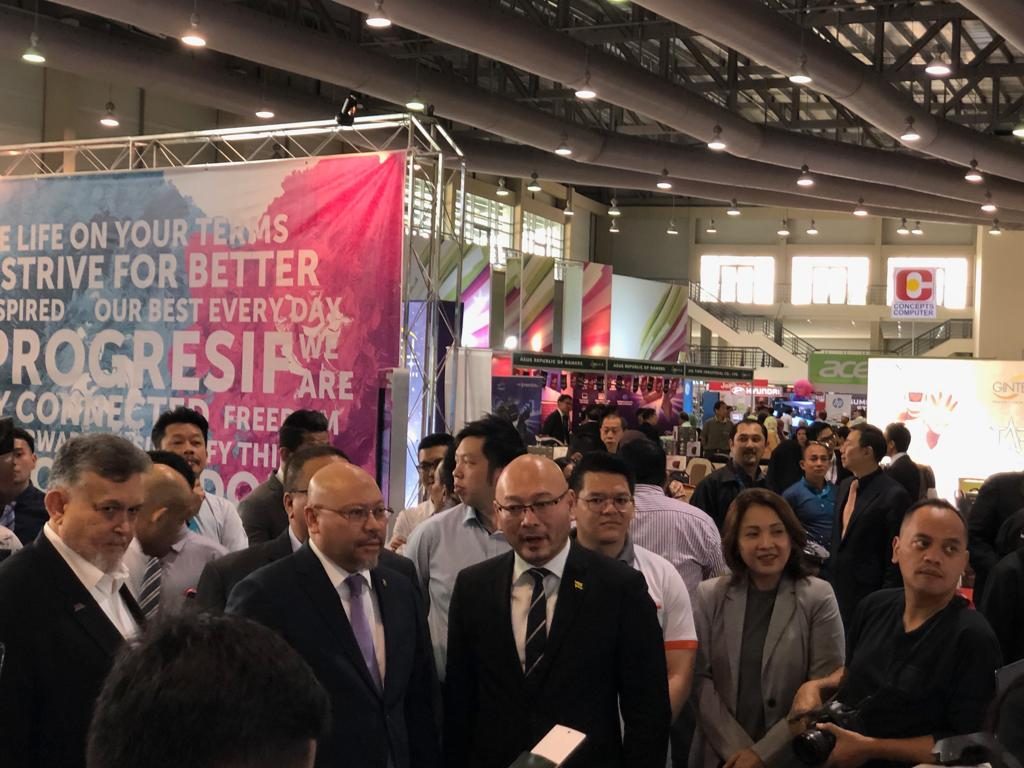 Also present during the opening ceremony were representatives from the government, embassies, IFB Members, corporate companies and exhibitors of the event. This event will be held starting on 29th August upto 1st September 2019 at Hall 2, BridEx from 10am to 10pm.
As the premier technology trade and consumer expo in Brunei Darussalam, TechXpo acts as a platform for exhibitors to showcase products, services, trends, developments, and ideas associated with technology from Brunei and all across the globe. The TechXpo offers the invaluable opportunities to conduct business networking and seek out new prospects within the technology sector both on the local and international levels.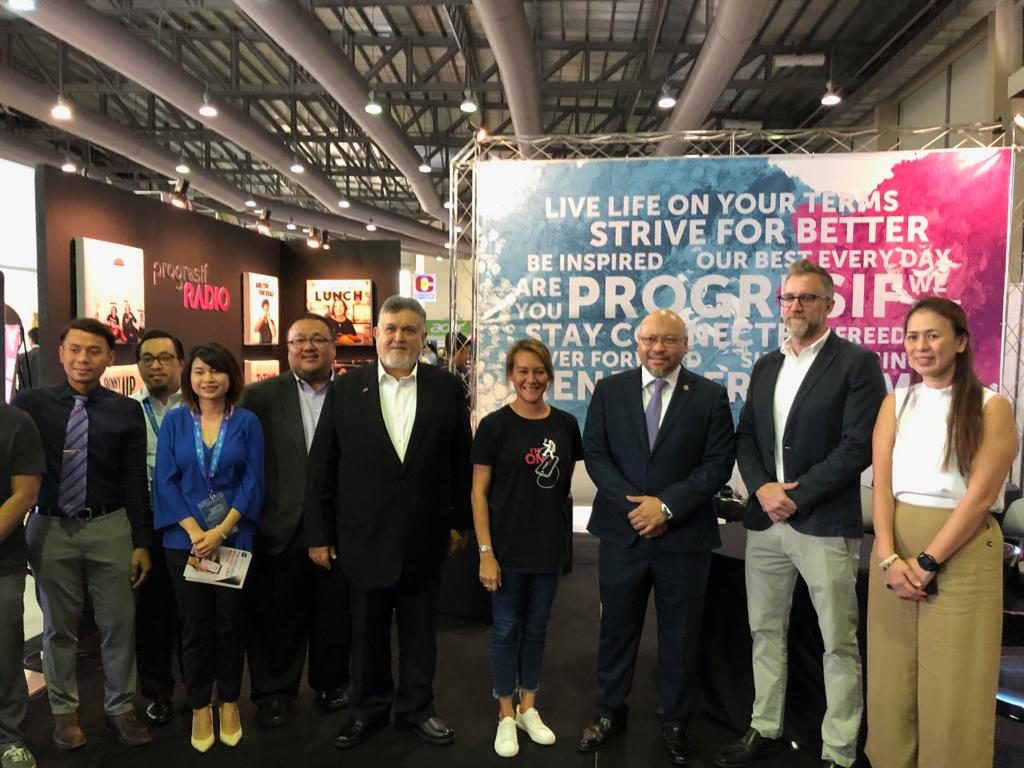 One of the main highlights of the TechXpo 2019 is the TechXpo Cyber Games Tournament 2019 organized by D'Sunlit Sdn Bhd. The Cyber Games Tournament is brought to you by DST the Cyber Games Official Event Title Sponsor and with Telbru as the Platinum Sponsor. It is managed by Event Managers Sigma Cyberspace and Brugames Management with Event Supporter – Netcom Computer House. A record prize pool of up to BND$17,000 worth of cash prizes to be won across the games including:
PC Games – DOTA, CS: GO, League of Legends
Console Games – Tekken
Mobile Games – Mobile Legends and PUBG
Other than that, there will also be lots of exciting and latest technological items to look forward to during the event such as the 3D Printing Machine and an opportunity to meet and interact with amazing humanoid robots namely Pepper, Tapia and Kinova Arm. Visitors can also expect motor shows featuring the latest automotive technology trends and innovative technologies from neighboring countries. Aside from that, quality gadgets at a budget price will also be available for grab! Also, not to forget about the ever anticipating Grand Lucky Draw where everyone stands a chance to walk away with fabulous prizes!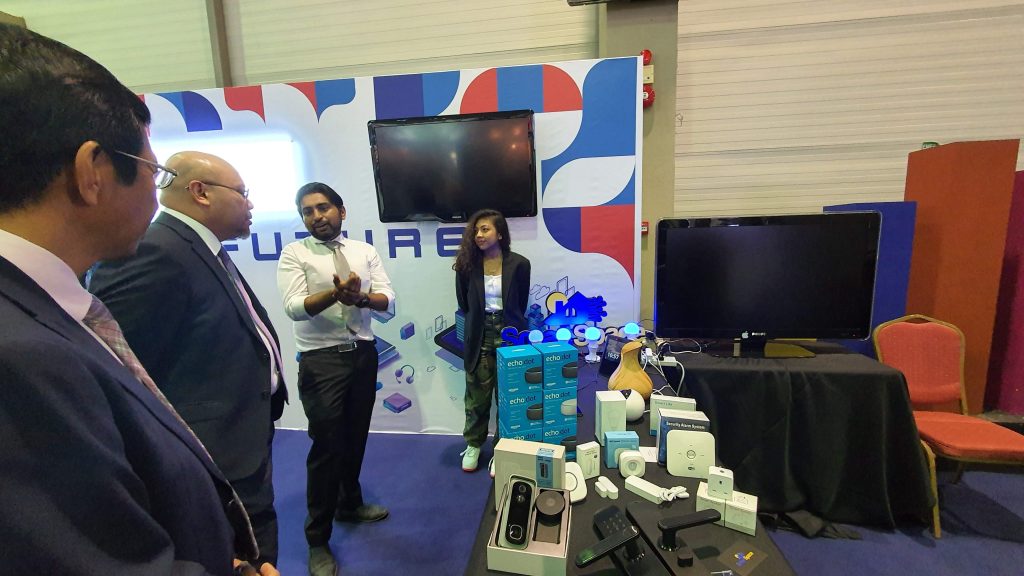 The Technology Expo (TechXpo) 2019 is organized by InfoCom Federation Brunei (IFB), a non-profit organization that serves as the voice of Brunei Darussalam's ICT industry together with D'Sunlit Sdn Bhd as the appointed Event Manager. The event is supported by the Ministry of Transport and Infocommunications and Authority for Info-communications Technology Industry (AITI).