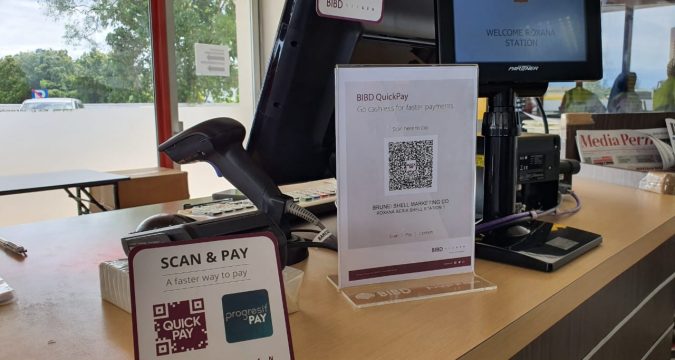 Bank Islam Brunei Darussalam (BIBD) has extended one of its BIBD NEXGEN cashless solutions, the BIBD QuickPay, to Roxana Shell Station, fuelling the Brunei Smart Nation initiative further.
Powered by BIBD NEXGEN, the BIBD QuickPay, is a QR mobile payment platform which allows customers to make payment simply by scanning the QR code using the BIBD Mobile app on their smartphones, similar to popular e-wallet apps like China's AliPay, Singapore's NETS, and Malaysia's Mpay.
BIBD's Head of Merchant Services, Law Siew Vui said: "Our latest initiative will provide a lot of convenience to customers as they do not need to go to the ATMs to withdraw cash. For businesses, this helps increase efficiency and reduce cash-handling."
"Our ultimate goal is to promote the idea of cashless payments to Bruneians and support our government's objective to decash the economy and transform Brunei into a smart nation."
Utilising this system will also allow merchants to decrease workload related to cash acceptance and collection, reduce risks of cash storage at cash registers, reduce storage of coins and small notes at each store and mitigate risks related to storage and transportation of cash to bank.
"This latest collaboration has yet again expanded our list of merchants which covers a wide range of businesses from food and beverage, beauty products and fashion to retail and automotives. We also want to promote and raise awareness about the availability of this effective and less costly solution to startups and MSMEs," said Law.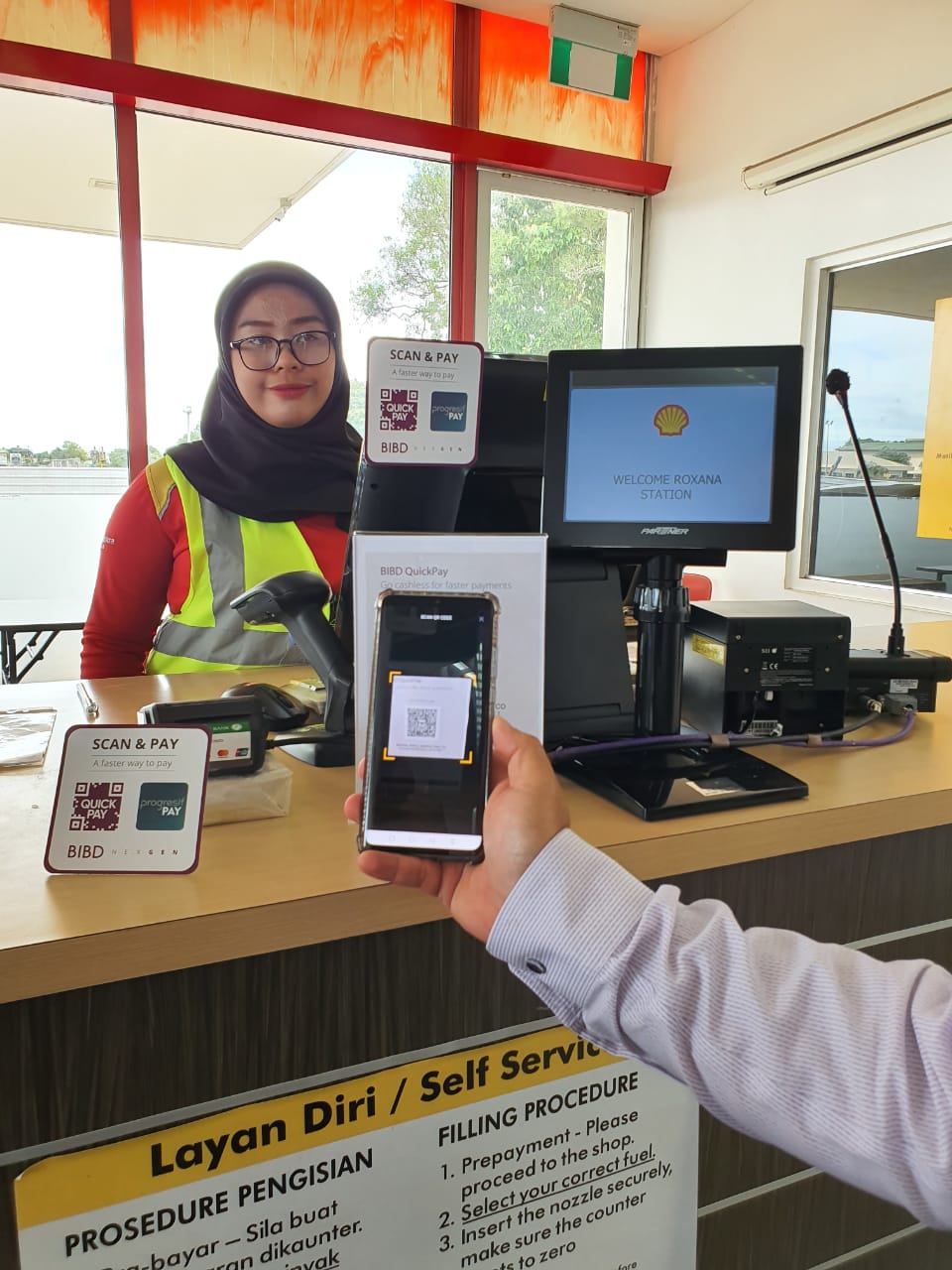 To date, there are nearly 400 BIBD QuickPay merchants serving over 150,000 BIBD mobile banking users.
Roxana Shell Station, located in Seria, offers two types of services; fully-served by attendants or self-service.
The QuickPay is one of BIBD's branchless banking initiatives that uses BIBD's NEXGEN platform to create more collaboration and alliance which encourages the creation of a cashless economy and helps the nation documents the economy.
It also displays BIBD's capabilities to support corporate organisations in their business expansions.
Progresif Pay users will also be able to use the QR code to make payments at the petrol station.
The digital wallet can also be used to pay bills, transfer money to friends and family members, and sign up for BIBD's virtual mastercard for online purchases, all without the need of a bank account. The wallet allows users to store up to B$3,000 digitally.
The mobile application was updated earlier this year and received major improvements and additions of features including QuickPay, eCredits and 'Tap and Go' (BIBD Wave).
Progresif's Head of Product and Business Development, Radi El Fassed said: "Progresif Pay, is a Mobile Wallet which was introduced in 2018 as a result of a collaboration between BIBD and Progresif provides all Bruneians with a mobile phone the convenience of paying for goods and services, online payments as well as transferring money to other Progresif Pay users without the need of a bank account."
Progresif Pay is paving the way for Brunei's cashless economy through initiatives with many partners like the cashless Universities with UBD and UTB.
Providing cashless payment at Shell Pertol stations is the next step in Progresif's roadmap to provide high quality innovation services to the Brunei market.
Progresif and Brunei Shell Marketing will jointly promote the cashless petrol station project to roll out this service to all petrol stations in the country.