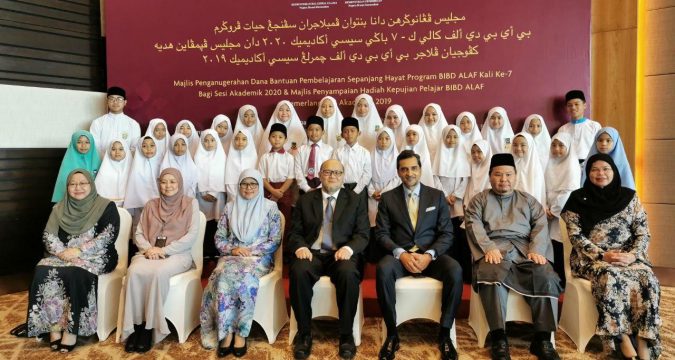 BIBD today awarded BIBD ALAF (Advocating Life-Long Learning for an Aspiring Future) programme scholarships to 30 new students from the Ministry of Religious Affairs (MORA) and the Ministry of Education (MOE).
Present to hand over the BIBD ALAF Scholarships to the new recipients was Yang Berhormat Dato Seri Setia Awang Haji Hamzah bin Haji Sulaiman, Minister of Education. The event took place at Tarindak D'Seni in Bandar Seri Begawan. Attending the event was the Deputy Minister of Education as well as Permanent Secretaries, Deputy Permanent Secretaries, senior officials and personnel from both ministries. Also present was BIBD's Managing Director and CEO, Mubashar Khokar, as well as senior management and staff from BIBD.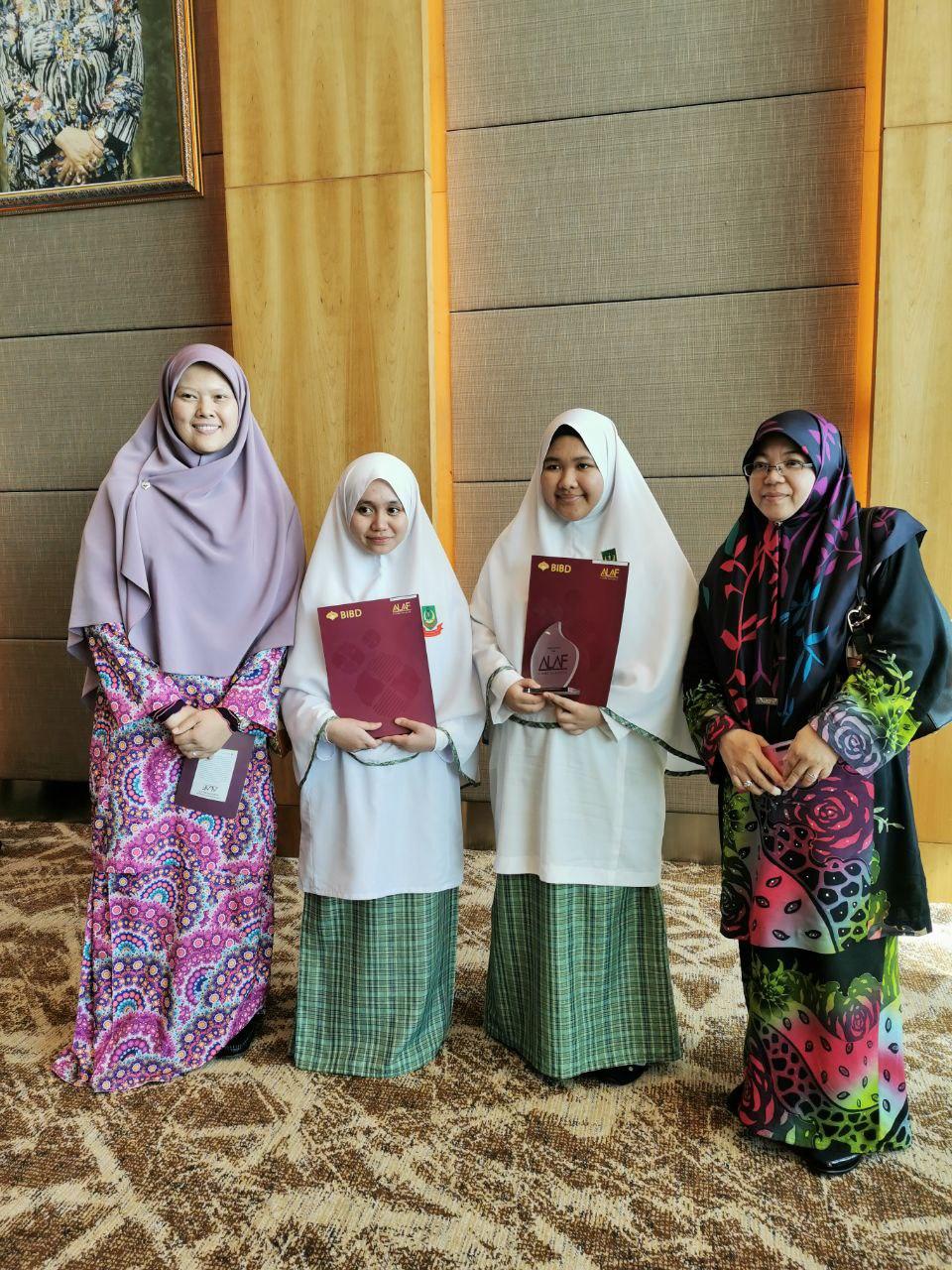 BIBD's Deputy Managing Director, Hjh Noraini binti Hj Sulaiman, in her capacity as Chairman of the BIBD ALAF Programme Board of Trustees shared, "the BIBD ALAF programme is a manifestation of BIBD's belief in the value of life-long learning in line with the objectives of Brunei Vision 2035, to develop into a nation which will be widely recognised for the accomplishments of its well-educated and highly-skilled people."
She added, "Alhamdulillah, as a result of the close collaboration and cooperation between BIBD, the Ministry of Religious Affairs and Ministry of Education along with the support of local corporates and members of the public, the BIBD ALAF programme currently supports 240 students."
The event also coincided with the presentation of Academic Excellence Awards to the ALAF students, which was handed over by BIBD's Managing Director and CEO, Mubashar Khokhar. Among those awarded were six (6) students who scored 5A's in the recent PSR Examination, two (2) who achieved 9 'O' Levels during their Brunei Cambridge GCSE 'O' Level Examinations and two (2) students who received excellent results in the Brunei Religious Education Certification (SPUB). Seven (7) Top Achievers, who maintained excellence academic results throughout the year, were also among those rewarded during the award ceremony.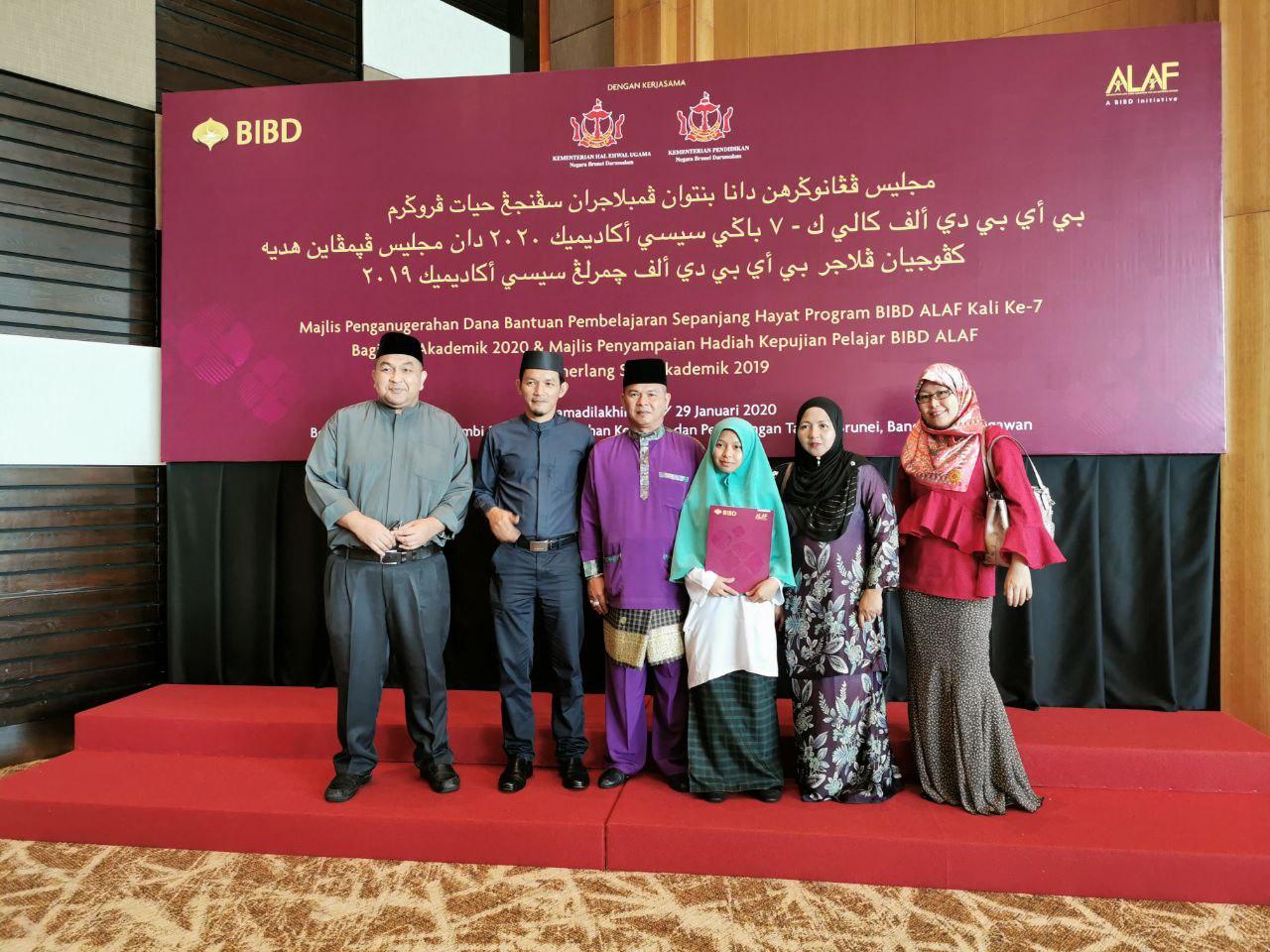 Speaking on the ALAF Programme, BIBD's Chief Marketing Officer Hjh Nurul Akmar binti Hj Mohd Jaafar said, "BIBD's aim with the ALAF programme is to produce students that are educated and well-rounded. We focus on equipping the students with skills that are relevant and in line with the needs of the industry. For example, the ALAF students are exposed to coding, robotics and other ICT skills that are in high demand in the Industrial Revolution 4.0 (IR4.0) era. Similarly, this year, we wanted the students to develop their agricultural skills and introduced an urban farming program. We hope these skills will be an early introduction and catalyst for their entrepreneurial spirits, but ultimately, we hope to create young Bruneians who are capable of steering, developing and contributing to the nation, in line with the objectives of Brunei Vision 2035."