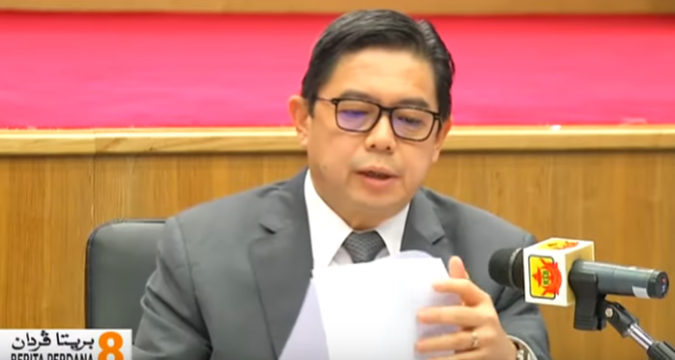 The Ministry of Finance and Economy on behalf of the Brunei Darussalam Monetary Authority (AMBD) and the Brunei Association of Banks, today announced further measures to assist and reduce the financial burden on certain sectors including Small Micro Enterprises and Medium (MSMEs) and a number of individuals following the COVID-19 outbreak.
The additional economic assistance package which will be introduced on 1st April 2020, totaling approximately B$250 million will come in the form of deferment of principal or loan repayment and exemption of fees and charges. This step is in addition to the previously announced fiscal assistance such as Suspension of Payment (or deferment) of TAP and SCP Contributions; Increasing the capacity of workers including business productivity will boost the economic stimulus package for Brunei Darussalam for COVID-19, will now total up to B$450 million.
The packages are now applicable to all business sectors in the country and individuals including self-employed where with this additional assistance is expected to help ease the financial burden on companies. businesses and individuals.
FIRST, To defer the principal payment of loans or financing to all sectors;
SECOND, restructuring and deferring principal amounts on personal loans and hire purchase facilities such as car loans or financing for not more than 10 years;
THIRD, Providing loan repayment delay (principal amount) or financing for real estate;
FOURTH, restructuring the outstanding balance of the credit card to the loan for a period of not more than three (3) years for individuals in the private sector only including self-employed (self-employed). However, this measure will not increase the credit card limit amount during the 3 year period.
FIVE; All bank fees and charges, except for third party charges, will not apply.
Companies and individuals may apply for the Suspension and Restructuring to their respective banks or financial institutions between 1st April 2020 and 30th December 2020. Applications are subject to the approval of the respective banks and financial institutions.
With the addition of these relief measures, it is hoped that banks will be able to provide support to businesses and individuals who are affected, thus alleviating their financial burden under these difficult circumstances;
The AMBD would like to again assure that the banking sector in Brunei Darussalam remains resilient, stable and has sufficient capital funds. At the same time, the AMBD will continue to monitor the development of this situation along with financial institutions.
For more information on these measures, the public can contact their bank, or contact the AMBD at 2388388 or email [email protected].