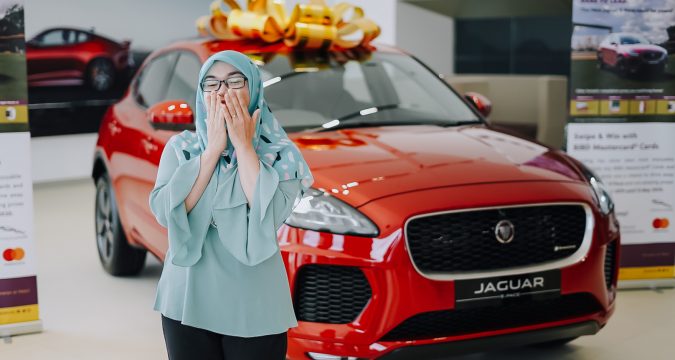 Bank Islam Brunei Darussalam today (BIBD) rewarded a lucky customer with a brand new Jaguar E-Pace after he/she became the grand winner of its Mastercard 'Swipe and Win' campaign.
Hjh Diana Binti Hj Abdul Ghani drove home the high-performance SUV car when he/she drew the grand winner's envelope during a finale event for the campaign.
The grand draw was participated by five shortlisted winners, along with Hjh Diana.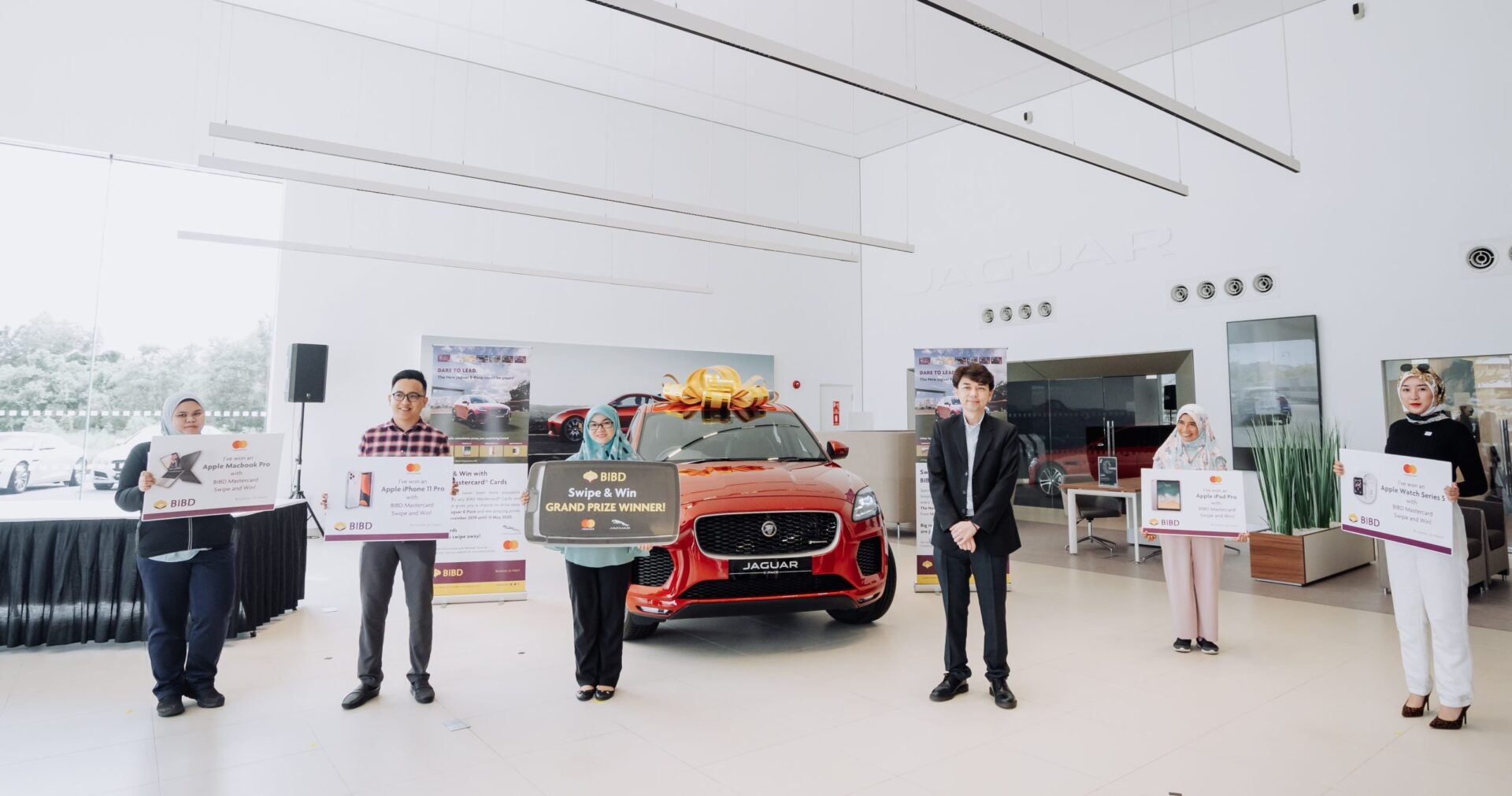 The remaining four lucky winners won themselves the last set of the campaign's monthly prizes such as Apple Macbook Pro, iPad Pro, iPhone 11 Pro and Apple Watch (Series 5).
The promotional campaign, which ended on May 13, 2020, was launched by BIBD's Managing Director and CEO, Mubashar Khokhar at the BIBD At-Tamwil Blissful Roadshow at The Mall in Gadong on November 14, 2019.
The campaign, eligible for all new and existing BIBD Mastercard holders, gave customers a chance to win the grand prize and other consolation prizes as they make purchases with their BIBD Mastercard cards.
Additionally, new BIBD Mastercard applications were also rewarded with the prize winning chances throughout the entire campaign, on top of processing fee waivers.
The grand prize was handed over by BIBD's Acting Head of Retail Banking Group, Irwan bin Lamit during an event held at Indera Motors in Beribi.
BIBD has a wide range of cards that comes with great promotions and incentives for every transaction, on top of getting rewards of Hadiah Points for every swipe.
In light of the Covid-19 pandemic, the event was held in a manner to curb the spread of the virus and in full observance of the guidelines on mass gathering by the Ministry of Health.
In the interest of customers' safety and health, throughout the campaign, BIBD took several necessary measures including postponing prize presentation events, conducting prize presentations over the radio and limiting event's durations to ensure the recommended COVID-19 guidelines are strictly observed.
For better credit card debt management, BIBD card holders have the option to fully settle their card usage every month by setting up free standing instructions and avoid any charges – all whilst still earning higher BIBD Hadiah points.
The BIBD Hadiah points can be conveniently converted into cashback, or can be used to make online purchases, top-up credits and pay bills via the BIBD NEXGEN Wallet.
For more information on BIBD's products and services, campaigns and promotions, please log on to www.bibd.com.bn, follow BIBDBRUNEI on social media, visit our nearest branch or get in touch with our dedicated Contact Centre at 223 8181.